Give your child the best possible care when you can't be around...


...give your child a NANNY!
Fill in the below details to recieve your
obligation free quote.

1-1 Care
A nanny will provide your child with the special attention and care they deserve.

Flexibility
Nannies often provide flexibility by staying back, working extra days and caring for older siblings on school holidays.


Home Space
Children feel safe and comfortable in their own home environment allows them to thrive.

All-in-one
Nannies can organise your household, perform light household duties, prepare meals and even run your errands.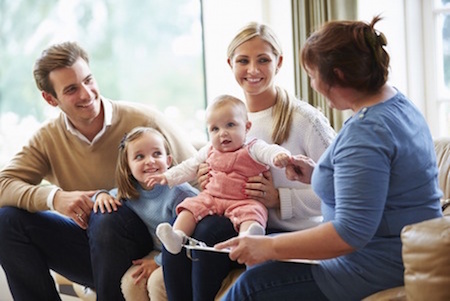 Finding a Nanny has Never Been Easier
Our childcare recruitment specialists support young families who want to provide the best possible care for their children, but lack the resources and time to ensure the best quality match for their family.

We are able to source you the best childcare professional so you can get the support that you need in your home and rest assured that your child is being given all the special attention and care that they deserve.

Ready to get started? Request a quote!

Obligaition Free Consultation
Chat to one of our friendly consultants so that we can establish your family's needs and provide you with a quote.

Professional Recruitment
When recruiting for your position we begin by posting the job, interviewing candidates, verifying documents and conducting reference checks.

Shortlisting Nannies
For Interview
Once all of our checks are complete we provide you with the best shortlisted nannies for you to choose from. We support you during this entire process.

Continued Care and Support

Upon deciding on a nanny we continue to support you with the negotiation of terms and by providing you with a probation period.


I used the Nanny Collective to help me find a nanny for my 2 young children. Their service was professional, personalised and efficient. My nanny is amazing and I can finally rest easy knowing that when I'm at work my kids are happy and safe.
~Jennifer

I needed a nanny for 2 days over New Years at short notice and The Nanny Collective came through with a great candidate who suited us perfectly. A very professional agency and a great outcome!
~Lindy

As a busy full time working mum, our new nanny has found ways to always keep me posted on her activities with my children so I feel as if I am with them throughout the day.

A brilliant service that I have recommended to all my friends and family!
~Jen

The entire process from signing up to recruitment, to the impressive calibre of nannies on offer was completely hassle-free. During this process, The Nanny Collective was beyond capable and put me at ease immediately.
Thank you TNC – I have definitely been spreading the word!


~Sandy
THE NANNY COLLECTIVE BLOG IS HERE
To stay in the know with all thing mum and bub subscribe to the TNC Blog below.
*Note: We may offer you awesome deals that you won't be able to resist.