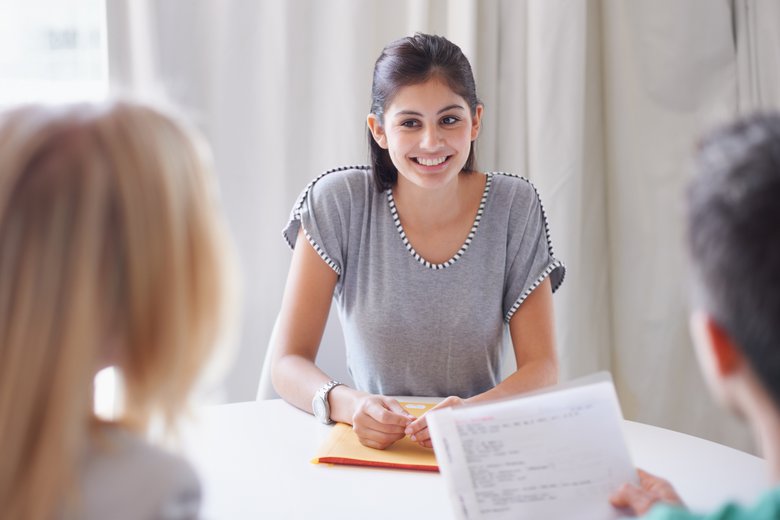 01 Nov

15 Questions You Need to Ask Before Hiring a Babysitter

The prospect of hiring a babysitter can be daunting for some parents. We all want someone who is trustworthy, experienced, competent, and whose values are in alignment with our own. But how can you be certain that a prospective babysitter is going to be a good match for your family?

Whether you are following up on a friend's recommendation, or looking at hiring a babysitter in Sydney or anywhere in Australia, here are 15 questions you need to ask when interviewing a babysitter.
What care giving roles and jobs have you had in the past?
You need to find out as much as you can about your potential babysitter's previous experience. What is the age-range of children they have cared for in the past? How many children have they been responsible for at any one time?
In your previous babysitting roles, how long did you work with each family?
This question will give you a sense of whether or not previous families have been happy with the babysitter. Has your potential babysitter been successful at maintaining ongoing working relationships with families in the past? Or does their experience consist mainly of short term, or even one-off babysitting jobs? Ask for references from previous families and follow up on them.
Do you have any formal training or qualifications in childcare and/or education?
It is always a bonus if your babysitter has completed, or is currently studying, a relevant qualification. This shows that they are committed to their role as a caregiver, and are serious about pursuing a career in the field.
What is it that you enjoy about babysitting?
It goes without saying that you want a babysitter who actually enjoys spending time with children. Are they genuinely enthusiastic about caring for kids, or do you get a sense that babysitting is "just another job" for them?
What makes you good with children? What do kids like best about you?
This question will tell you a bit about how your potential babysitter sees themselves. Ask them to describe their proudest babysitting moment. What was the situation? What did they do? And what was the kids' reaction?
When looking after children, what are some of your go-to activities?
Ask the babysitter what their favourite kids' activities are. What might they do with the kids on a day like today, for example? These questions will give you a good indication of the kinds of things your children are likely to be doing when in the care of your babysitter.
Can you describe a time when you faced challenging behaviour while babysitting, and can you describe how you dealt with it?
This question will give you sense of your potential babysitter's approach to behaviour management, and whether it fits in with your parenting style. It is quite common for people to have differing views on the subject of behaviour management and discipline, and you want to make sure that you and your babysitter are on the same page. You might also like to ask some follow-up questions such as:
What are your strategies if a child in your care refuses to listen to you or defies your authority?
What do you think is the best way to handle tantrums?
What do you do when a child refuses to go to sleep?
Are you trained in First Aid and CPR?
For example, does your babysitter know what to do if a young child is choking? Are they confident to perform CPR if necessary? It is essential that your babysitter knows exactly what to do in an emergency.
Have you ever been in an emergency situation while babysitting? If yes, how did you deal with it?
This question will give you a clear indication of whether they are the kind of person who is likely to stay calm and respond appropriately in a crisis situation.
What would you do if a child in your care started to feel unwell?
You want to be confident that your babysitter would know what to do if your children became unwell. What steps would they take? Do they know what to do if a child has a high temperature, for example?
Would you be happy to do light chores while a child in your care is sleeping?
Make sure you are up front about any additional housekeeping tasks you might like your babysitter to take on.
What is your hourly rate?
Getting the question of pay out of the way in the interview will ensure that everyone is on the same page, and will help avoid any awkward conversations down the track.
What is your availability?
Does the babysitter have any other work/study commitments that might affect their availability? Are your schedules compatible?
Do you have a current Police Check and Working With Children Check? If not, are you happy to get one?
This is a mandatory requirement for babysitters employed through a nanny agency or babysitting service. It also provides you with peace of mind and reassurance that your babysitter is a person you can trust.
Do you have a current driver's license? And are you comfortable driving with kids in the car?
Do you need a babysitter who can transport your kids to and from sports practice, play dates and other extra-curricular activities? If so, it is important to gauge your potential babysitter's driving experience and confidence.
Final word: trust your gut!
A mother's instinct is a powerful thing. If you feel that something's not quite right, or if there's something making you feel uneasy that you can't quite put your finger on – always, ALWAYS trust your gut.