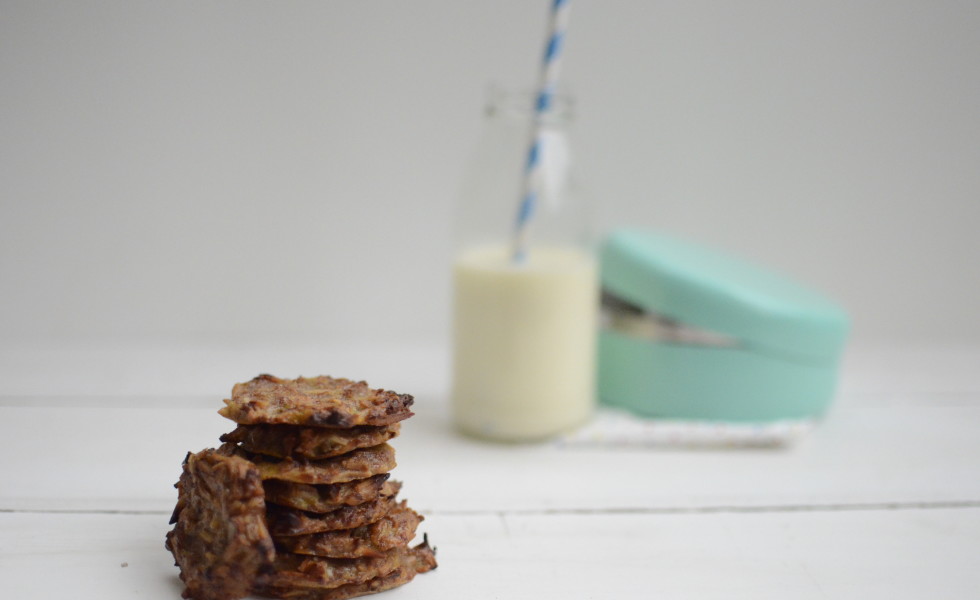 02 Feb

2 Ingredient Coconut Cookies

Stacey from A Healthy Mum shares her brilliant recipe from her ebook on Well Nourished. Check it out below!

Ingredients:
¾ cup shredded coconut
1 large, ripe banana
Method:
Preheat your oven to 180°C and line a baking tray with a sheet of baking paper. Toast the coconut in a pan over a medium heat until it is lightly browned.
Add the banana to a blender with the toasted coconut. Pulse until the mixture comes together and the coconut is fine.
Shape the mixture into discs and space apart evenly on the baking tray. If the mixture is runny, spoon it onto the tray. Bake the cookies until golden (approximately 25 minutes).
Serving Suggestion
These cookies are delicious served as is or for something extra special, use them to make healthy ice cream sandwiches. If they go soft, pop them in the freezer and they will crisp up nicely.
Nutritional Tip
The more ripe the banana the more concentrated its natural sugars are. This makes them especially perfect for baking.
Storage
Fridge for 3 days or freezer for 1 month
Enjoy!