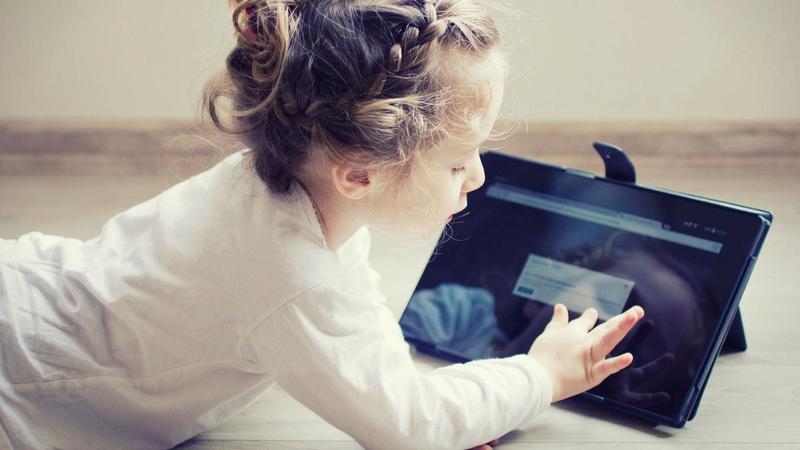 30 Oct

Best apps for kids

Screen time for kids is a subject of hot debate, with many believing that children should not be exposed to screen time – whether it is via smartphones, iPads/tablets or TV. But what if there is a good reason to use a bit of screen time with your child? We aren't talking endless hours of allowing a tablet to be your babysitter, but with some care and consideration, there can be some upsides to screen time.

In fact, a recent study has shown that some children actually benefit from increased smartphone or tablet usage.

Researchers at New York University's Steinhardt School of Culture, Education, and Human Development found that some children were better prepared for school and had an improvement in their early literacy skills after using learning apps at pre school ages. Susan B. Neuman who is the professor of childhood and literacy education and is the study's author said in a statement that educational apps can be a good source of motivation and engagement for young children. "The purpose of our study was to examine if a motivating app could accelerate children's learning, which it did," she said.

It isn't only the apps that can help children be prepared for school, it's also being able to use the technology that benefits them. There is a significant 'app gap' between children of varying household income brackets. Children of low-income families had less exposure to smartphones or tablets, and so were not as tech savvy when starting school.

The important thing to note is that the usage should always be guided, as opposed to the child being left alone using the apps for as long as they please. Speak to your nanny service so that they are across how much time you are happy to have your child using a tablet or smartphone with their nanny, as well as which apps you have approved.

If you are unsure which apps to look at, here are some good ones to consider:

Free Apps

Abby Monkey Preschool Kindergarten

There is a paid version of this, but the non-paid version is also great to use. There are several games and levels for children to go through, from matching shapes to creating your own train. With a lot of fun activities, your child will have plenty to do and choose from, however it's probably a little bit easier for two years and older as they need to be old enough to understand how to choose shapes etc.

Toddler Soundboard

There are a few modes in this free app; you can get one for ABC's, numbers, colours or shapes. It is super simple to use so age is no problem and it helps children learn their letters, numbers, colours and shapes. All they have to do is touch a letter or number on the screen and the app will tell them what it is. Certainly no replacement for 'real' learning with a nanny, carer, parent or teacher, but the app can be useful as a way of practising what they have recently learnt, or to help make things 'click' in their head. Apps that sound things out can also help a child with their speech as they learn the proper pronunciation.

PicsArt Kids

All kids love drawing and this app is one that both you and your child will love. There are templates to colour in, or you could try your hand on a blank canvas with a variety of brushes and colours. When you are finished your masterpiece you can save it into a gallery. There is also a learning mode which has mazes, shapes and scenes. The learning mode also teaches children how to draw by teaching them simple shapes first, and then how they can be turned into animals, people or objects.

Paid Apps

If you'd like to invest a little more into an app, here are some good ones that you need to pay for up front:

Avokiddo Emotions

A great way to teach your children about emotions is through a good story book, or via a clever app like this one. Sit together to discuss different emotions, and then use this fun game as a way to help children understand the different emotions or body language. There are four cartoon animals, each displaying a different emotion, and the child's job is to interact with them using a variety of props. They may need to cheer up a crying sheep, or help a frowning moose to laugh, by using food, clothes, toys and more to do it.

Peekaboo Barn

This cute and simple app will have your children learning the different farm animals and what noises they make. The animals are hidden behind the barn doors making noises (such as neighing or barking). The child guesses what animal is behind the doors from the sound it is making, and when they tap on the doors it will reveal if they were right or wrong. This app is good for all ages as the sounds and pictures will entertain the younger ones, while the older ones will learn from it. As an added bonus, parents can tape their own voice saying the animal's names, which would be exciting for the kids to hear while mum and dad are at work.

The Duckie Deck Collection

This is a great app to teach children about caring for other things, or about lifestyle habits. The app consists of six short games that are designed to help reinforce lifestyle habits or skills. For example, there is a game where you need to feed zoo animals and help care for them, or another game where you clean up a messy room.