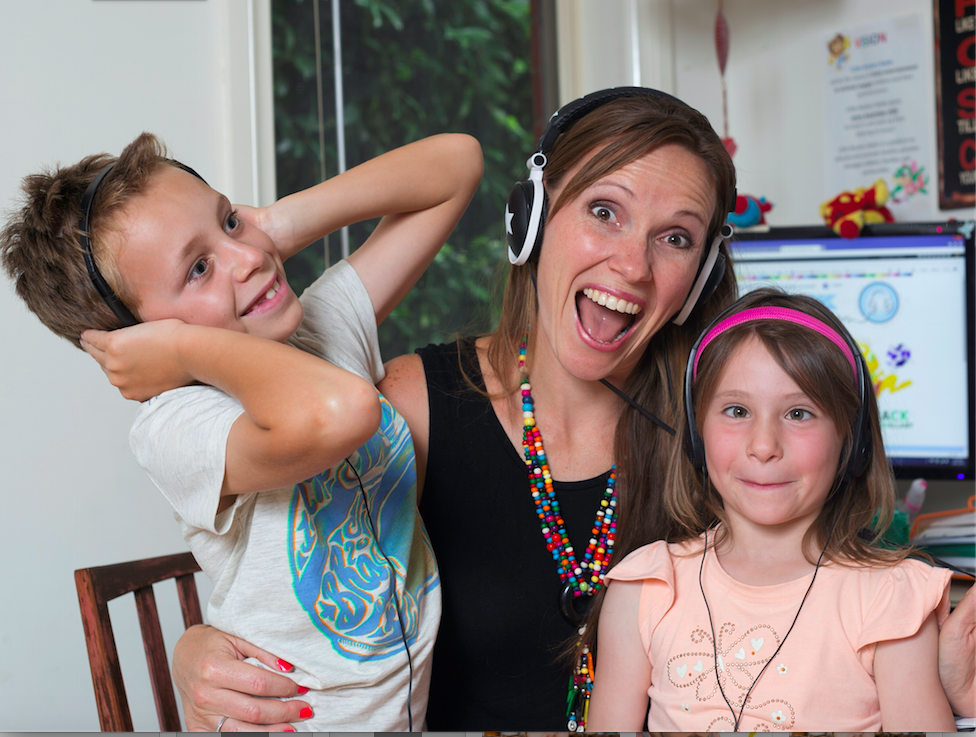 02 Mar

Little Rockers- The Online Children's Radio Station

Little Rockers Radio is a 24 hour radio station for kids aged birth to six years. The goal of the online children's radio station—to play uninterrupted educational, interactive and engaging music for children— without the advertisements.

Sarah Morrissey, mother of two and founder of Little Rockers personally selects all of the music played on the station herself. The aim of the station is to promote healthy living to kids and their families. With programs that focus on healthy food choices, dance, play, story-time, guided meditation and yoga as well as a calming bedtime program— it's hard to imagine a parent who wouldn't absolutely adore the station.

We at The Nanny Collective know that an early introduction to music does more than entertain — it creates a rich multi-sensory environment which assists the formation of pathways between the cells in children's brains. Singing, chanting and rhythmic play also increase children's speech and vocabulary while responding and moving to music increases gross motor skills and coordination. The benefits are endless!

Today we sit down with Sarah Morrissey to discuss how Little Rockers Radio came to be as well as some of the challenges that come with being a business owner and mama.
Welcome Sarah. Tell us a little bit about your family.
I have been married for coming up 11 years to Luke. We have two beautiful children, Jack (9) and Grace (7). We also have a dog, cat, hand reared cockatiel, and some fish.
Please tell us how Little Rockers Radio came to be?
I had the idea to start a children's radio station when Jack and Grace were young. I told Luke and he loved the idea. I have no background in music, radio or IT so basically did nothing about it for two or so years. At the time, I was working part time in Marketing for a Registered Training Organisation.
After visiting a friend who inspired me and doing a lot of research and planning I launched as a 'test' station initially, as I had no idea if it would work, how the streaming worked, what the quality would be like, etc. My friends and family listened and slowly people found out about it. I officially launched in February 2014, after my youngest started school. From a few dozen listeners when it was a test station, we finished off 2015 hitting over 110,000 monthly listener sessions.
I have been fortunate enough to have some great media coverage since launch (most major papers, some magazines, and The Project TV) and the kids have been in it all with me along with their friends, so they think it's great…. Although, now they are a little older they do think the music I play is 'not cool!'
People laugh when I tell them about my interview studio (it's my walk in closet), but it works for me and I have interviewed some amazing people while sitting on the floor in the closet – Shelley Craft, Natalie Bassingthwaighte, Cameron Williams from TODAY show, Pat Davern from Grinspoon, Justine Clarke, and Jimmy Giggle.
Being a mother is sure to keep you busy and in addition to this you also have Little Rockers Radio to focus on. How do you make it all work?
It's been an unbelievably busy two years, as I have continued to work part-time while building Little Rockers Radio. Having the kids at school, it does make it a bit easier. There's no separate drop-offs and pick-ups, and Luke and I really share the responsibility, so it's easier to manage. I am quite pathetic with returning school notes on time though… but there's so many school notices, it's impossible to stay on top of everything, right?
The kids are also used to coming to meetings with me and I quite often have them in the studio with me doing voice overs. They love it. It really is like a third baby in the family.
What are your greatest challenges as a working mum?
Guilt and time management. It's a constant juggling act and I don't have it all worked out yet. Not sure I ever will. Leaving work is impossible as I work from home, so I can be up on the computer to 1 or 2 in the mornings and then up for school drop off and part-time work the next day.
Mother guilt is a big one at the moment as I'm not always at the school events, however I keep telling myself there's plenty of working Mums who don't attend day time events and we all have well adjusted kids! I don't think having children means you need to stop striving for more with your career—if that's what you want—it just gives you more perspective and in my case more drive I think. I want my children to know if they have dreams, they can go out and try to reach them. Achieve them or not, at least you know you tried your hardest.
Long term though, I hope Little Rockers Radio will allow me more flexibility. Getting to that stage, though, takes a LOT of hard work and sacrifice. Nothing worth having comes easy.
What are your most cherished memories of motherhood?
Oh my, where would I start? All of them. Watching my children gain confidence in areas where they were first doubtful. The kids' first days of school, their first dance concerts, watching them play sport, quietly listening to them read, watching my daughter play with and talk to her teddies, my son practicing shooting hoops over and over… the list really goes on.
My nephew passed away from SIDS when he was 16-months old. Having something like this happen really means you cherish all the things – big, small and in between. We are very fortunate to have them.
For this reason we are also partnered with SIDS & Kids and this year are running the second Little Rockers RED NOSE Disco in child care centres nationally on Red Nose Day. All money raised goes to SIDS in memory of Dylan.
Where can we find out more about Little Rockers Radio Station?
Little Rockers Radio is a 24/7 online children's radio station for kids from birth to 6. We play songs, nursery rhymes, story time, yoga and more through the day, and lullabies to soothe right through the night. In 2015 we also became the first Australian children's radio station available on ARNs (Australian Radio Network) iHeartRadio. Join in and have a listen!
www.facebook.com/LittleRockersRadio/