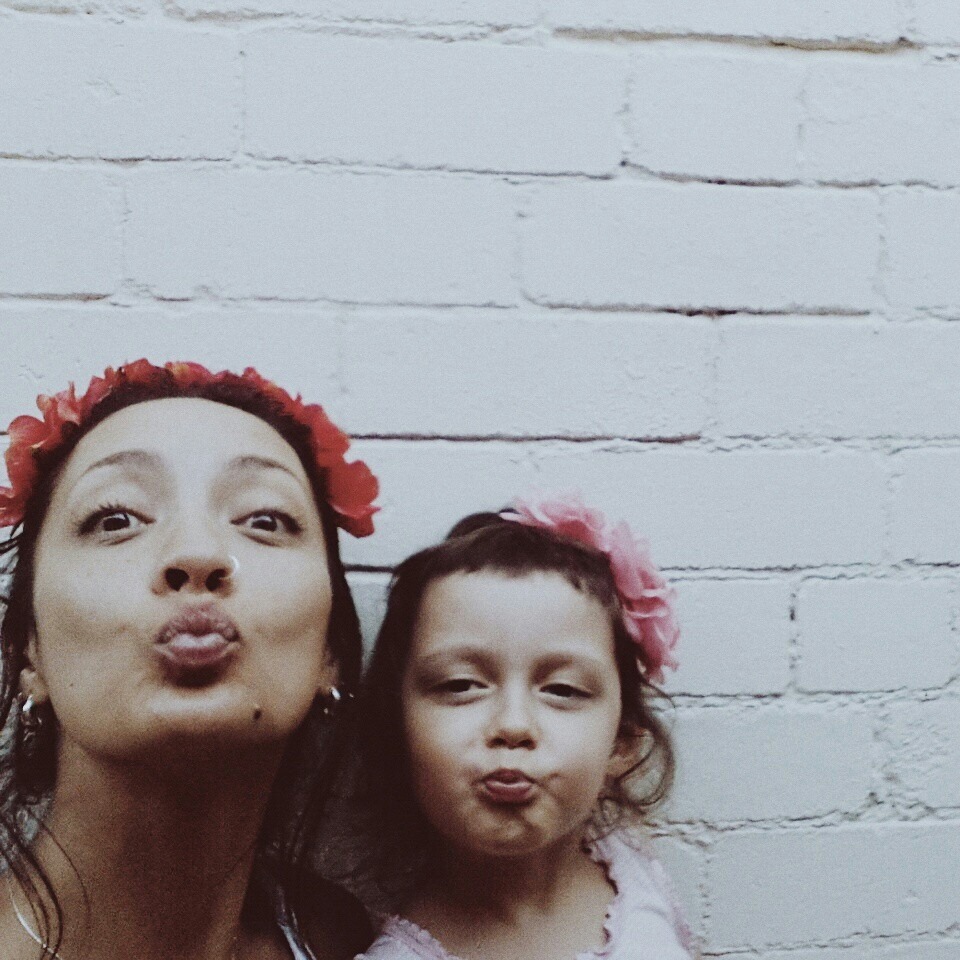 08 Feb

Mindful Mama's ~ Amalia Kharisma

Nestled in-between crystals, pliers, beads and the scent of incense is full-time mama and local Sydney sider, Amalia Kharisma, talking to The Nanny Collective about her journey in motherhood, the development of her artisanal skills, growing a brand for her business, and her love for creating wearable art.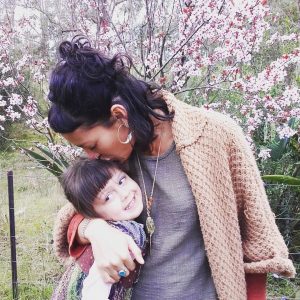 It seems you've got an interesting story to share. Where did it all begin?
Well I've always had an interest in crystals, art and living an alternative lifestyle. My background was colourful and I suppose you could say bohemian-esque but what really took me to where I am now was my first trip to India back in 2010.
Tell us about that?
I had just completed my degree the prior year and began working in an office. I realised that I wasn't happy with the industry that I was working in and I couldn't see myself there for much longer. Then, one day I decided to go on a trip to India with a really close girlfriend.
On that trip to India I met the father of my daughter who was a travelling artisan from Argentina. We fell in love quickly. I eventually quit my job, left my home in Sydney and decided to go travelling with him. During our time together I learnt the art making jewellery and selling it on the street.
That sounds very romantic. Can you tell us more about this love story?
Well, not long after we met in India I had to return to my job in Australia. Naturally, he didn't want me to. He told me that he could teach me how to make money on the streets with jewellery. This idea scared the life out of me so instead I went back to Sydney and we kept in touch with each other via email. Months later we were still very much in love with each other so I packed my life up into one bag, said goodbye to family and friends and got on a one way flight to Nepal. At this stage I had no real idea about how my life was about to change.
What happened next?
When I arrived I was introduced to a whole new lifestyle. His friends were a group of travelling artisans who make and sell jewellery. They worked like a tribe. They moved along the same trails all around the world. As a community they shared and helped each other.
I realised that these artisans were people that I felt connected to and inspired by. I didn't know that these types of people existed in the world. I kind of felt at home for once. It really opened my eyes to a new lifestyle that didn't stick to the western norms that I was so used to.
Tell us about how you learnt macramé?
After I arrived in Nepal my partner started to teach me macramé. I also watched other artisan's work with silver, brass, beads and other jewellery. I experimented and started off with some rather simple creations. Soon enough I was designing pretty elaborate pieces and my jewellery sales started gaining some momentum.
What happened then?
We went to India and were staying in Dharamsala which is at the foothills of the Himalayas. This is where my daughter Azalia was conceived. We only realised that I was pregnant whilst we were selling in Paris a few weeks later. Over the coming months we decided that it'd be best for me to go back to Australia to have our baby. A few months later our baby Azalia was born.
When Azalia was four months old and we'd taken a 6 month break from travelling and making jewellery, my partner was very eager to get back on the road again. Our first stop was Indonesia. This time around we decided to stay in relaxed places with the baby and stay for longer than normal just so that we weren't moving around too much with her.
What it was like travelling with a baby?
I honestly wouldn't have had it any other way. We didn't have any outside pressures as first time parents. There was nobody around judging us or telling us how to raise our child. We learnt everything as we went (with a little help from google). We were so relaxed and we could see she was too. We spent a lot of time outdoors among nature raising Azalia and making our jewellery. We didn't have the stress of going to work all day and running a busy household. I think this is the best gift we could have given our daughter. She was such a happy baby. She learnt so much in her early years just by being close to us and exploring her natural surroundings.
It sounds as though your daughter has lived quite an incredible life thus far. Tell us about some of the places she's travelled with you?
All of her milestones were in different countries. The first time she sat she was in Indonesia, the first time she crawled she was in Thailand, and her first steps were in India. Looking back it was a breeze travelling with a baby. It was definitely much easier than when she was a toddler. Of course we took necessary precautions to protect her from the elements but I really believe that her being exclusively breast-fed made things much easier for us and that this was essential to her health and wellbeing when we travelled.
Most people agree that travelling with little ones can be quite challenging. How did you manage? Do you have any pro tips for us less seasoned travellers?
I sure do. Here are my top 5 tips:
Breastfeed if possible and feasible
Take an ergo baby carrier- we never used a stroller or pram as we saw it as unnecessary luggage and weight
Keep it simple- only take the necessary things. A few changes of outfit and a few simple toys, if at all. Kids can be very creative when they don't get told what their "toys" are
Plan for a relaxing trip. Don't try to fit too much in. Travel can become stressful when you need to move around a lot and have deadlines. I always like to keep my trips open and relaxing
Relax – early on I was worried about what other people would think if my baby was crying when we were on a bus or flight. I decided not to let other peoples frustrations bother me. I put my baby first and did what needed to be done
What is your fondest memory of being pregnant?
Being able to connect with my unborn child through her movements in my belly. I used to talk to her when I started feeling her presence and she also loved to kick her feet when I played different types of music. I loved that!
What do you love the most about being a mama?
I love waking up to her face every morning because she is always glowing and smiling. Every morning is happy regardless of how tired I am or what I have going on in my life. I like watching her grow into her own person. She just surprises me everyday. She brings so much joy and light into my life and the lives of people around us.
So, you're back in Sydney now. Tell us what you're up to?
I decided that we needed to take a break from the travelling lifestyle. Azalia is nearly 4 years old and I felt that she was looking for a little more stability, so that's what I wanted to give her. We are going to be in Sydney for a little while so that we can find some grounding and balance again. Of course I'm still working here- designing and selling both online and at the markets. In the future I plan to move to Northern New South Wales and continue with my business there.
Raising children and Running a business sounds challenging. Where can we find you and your beautiful jewellery and support you?
A lot of the business is online at the moment although I do pop up at the Sydney Glebe Markets on Saturday from time to time. I am working on a new collection which is due out some time in the next few months.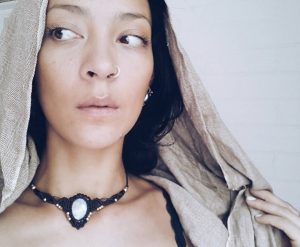 You can like me on facebook and follow me on instagram to stay up-to-date with my movements and also to see my latest and greatest pieces.
Over and out!
The Nanny Collective