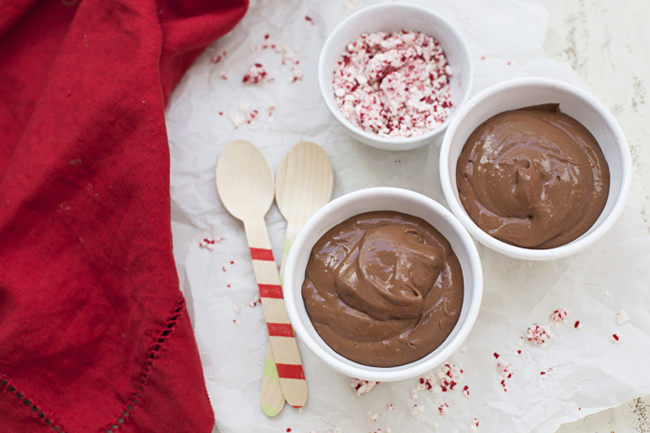 15 Dec

Vegan Peppermint Mouse

Ingredients:
1 (14oz) can coconut cream (see notes)
1 additional cup coconut milk or almond milk
1/3 cup coconut or maple sugar
1/4 cup cocoa powder
1/4 cup arrowroot powder
2/3 cup dairy free chocolate chips or chopped chocolate
1 tsp vanilla extract
1/4-1/2 tsp peppermint extract
Method:
In a medium saucepan, whisk together coconut cream, milk, sugar, cocoa powder, and arrowroot powder.
Heat over medium heat, stirring regularly, until mixture begins to thicken.
Remove from heat and stir in chocolate chips, vanilla, and peppermint extract. Whisk until very smooth.
Chill in the refrigerator until completely cooled (several hours or overnight).
Mixture will be very thick when chilled. Pour mixture into a large bowl and whip with hand mixer about 1 minute, or until mixture loosens and gets a little fluffy.
Chill and serve when ready!
For this recipe and more go to http://www.superhealthykids.com/