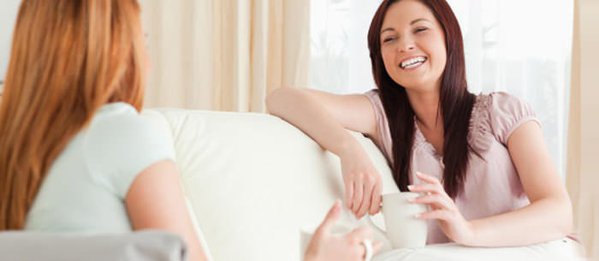 30 Sep

What does a live-in nanny do? (And do I need to hire one?)

A live-in nanny can be a great option for families looking for flexible, full-time, in-home childcare. For parents whose jobs demand irregular work hours, frequent night shifts, or who are required to travel extensively for work, being able to find a live-in nanny to hire can be an absolute life-saver.

What is a live-in nanny?

A live-in nanny is an experienced, early childhood professional who resides within your home. They can alleviate a lot of pressure in busy households by providing families with a much-needed extra pair of hands and a live-in nanny ensures flexibility when it comes to organising care for your children – they are able to work the hours that fit in with your family schedule, and are often able to take on additional evening and weekend babysitting too.

Live-in nannies generally get paid less than live-out nannies, as some of their pay is used to subsidise rent and living expenses.

What does a live-in nanny do?

Live-in nannies are qualified, educated carers responsible for all duties related to the children, and can also assist with household chores such as meal preparation and running errands.

Care arrangements will vary from family to family, but commonly include:
Feeding, bathing, changing and dressing.
Providing socio-emotional support and learning.
Implementing engaging, developmentally appropriate learning experiences for your children.
School/kinder drop offs and pick ups.
Transporting children to music lessons, sports practice, play-dates and other organised activities.
Helping out with your family's evening routine – dinner, baths and putting the children to bed.
Providing overnight supervision if parents are working night shift or are away from home overnight for any reason.
What household duties can I expect from my nanny?
Although a nanny's main priority should always be the children in their care – there are many light household duties that a nanny may be able to complete during the course of the day. These might include:
Meal preparation.
Stacking and unstacking the dishwasher.
Ensuring main living areas (lounge room and kitchen) are maintained.
Sweeping the floors.
Changing children's linen.
Laundry washing, hanging and folding.
Maintaining children's bedrooms and play areas.
Running household errands and shopping.
Other light household duties that have been agreed upon in advance.
Is a live-in nanny the right choice for my family?
If you are considering a live-in nanny, you need to be sure that your home can accommodate an additional adult. They will require their own bedroom and preferably their own bathroom. Ideally, your nanny's living quarters will allow for privacy during non-working hours.
It is also important to note that live-in nannies are not on call 24/7. Just like live-out nannies, they should have a work schedule and must be paid for each hour that they work. The bonus with a live-in nanny is that your nanny's work schedule can be a lot more flexible, and can include overnight care. As every family's needs are different, it is essential that all the tiny details are agreed upon.
Finding the right live-in nanny.
Parents rely on their nannies to keep their children safe, well cared for and educationally engaged. The nanny you employ should have met your state's child safety checks, be willing to take responsibility for the daily organisation and running of your children's routines in a partnership with you.
A great nanny will be nurturing in spirit, trustworthy, creative, safety conscious, well presented, and have a good understanding of child development. They will stimulate your children's emotional, physical, social and intellectual growth and act as an extension of your family.
If you are considering a live-in nanny, it is important to take your time during the recruitment process. Unlike a live-out nanny, they will be sharing your home, so you want to be 100% sure you are hiring the right person.
How can a nanny agency help?
Some families would prefer to hire a nanny themselves but don't have the time or the resources to commit to what is a very consuming task. Trusted nanny recruitment agencies like The Nanny Collective can take the pressure off by taking care of the entire recruitment process for you.
Your nanny agency can assist you by:
Meeting with you in person or on the phone to discuss your family's specific needs.
Posting a job advertisement to their community of nannies.
Pre-screening potential candidates.
Conducting reference checks and verifying documents.
Compiling a shortlist of nannies for your family to interview.
Working in partnership to write up the terms of employment for you and your nanny.
Providing a trial period for you and your nanny. If you are unhappy with your nanny during this time, or if things don't work out for one reason or another, the agency will find a replacement at no extra cost to you.
Contact The Nanny Collective for more information, or register your family for free to take the next step in securing a wonderful new nanny for your family!